Skydiving is more than just jumping out of a plane. It is a captivating sport and sensational to step out of a plane at 3.5 kilometers high! This sport also has demands: a healthy body and mind, perseverance and self-control.
You never forget that first jump. But the story goes on, practicing for the correct fall position, learning to control your parachute properly, making figures in free fall or landing as precisely as possible.
Of course, when practicing this sport, safety is put first. Parachuting has clearly professionalized.
At Sky Medical Center, a skydiving medical examination is quick and easy to arrange. You can come to us quickly for an appointment. We will inform you in advance about what you need to bring to the appointment. On the website of the KEI you can print out your own medical certificate for skydiving.
The Royal Dutch Aviation Association, the KNVvL (www.knvvl.nl) is the umbrella organization for all air sports and aviation hobbies in the Netherlands. The website of the KNVvL parachuting department: www.parachute.nl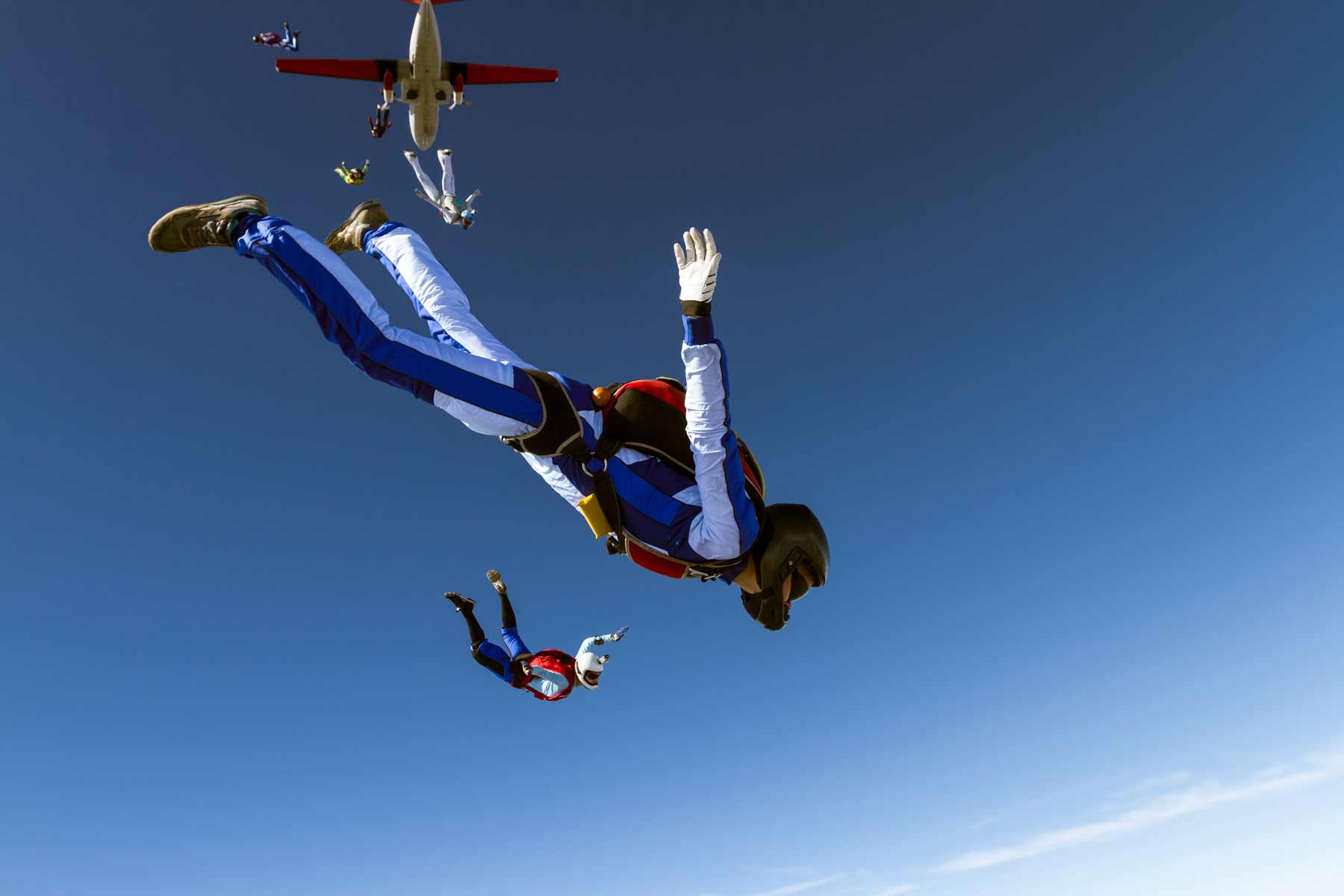 Medical re-examination skydivers
Initial inspection
skydivers
The period of validity of the KNVvL Medical is 60 months up to 30 years, 24 months up to 50 years and 12 months from 50 years onwards
The period of validity of the KNVvL Medical is 60 months up to 30 years, 24 months up to 50 years and 12 months from 50 years onwards